About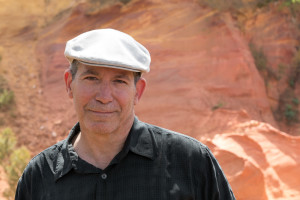 Returning to my first vocation as a photographer after a successful career as an IT executive in several multinational organizations, I draw upon my life experience as a husband, a father, a world traveller and a keen observer to help my clients create meaningful images and lasting memories. Since my earliest experiences with an Instamatic camera at age 12, it's been gratifying to be able to capture an elusive expression, a unique angle, or the true spirit of a person or place – in a photograph. My approach is collaborative and flexible, with specialization in on-location portraiture. I have conducted or co-instructed workshops and college level courses in Environmental Portraiture, Adobe Lightroom, Street Photography, and Off-Camera Flash – in the US, Canada and the Netherlands.
CLIENTS: In addition to publicly traded companies, local businesses and individuals, my work has been used in articles published by The New Yorker magazine, The Sundance Channel, WNBC New York, Transport Topics (cover), Metro Parent Magazine (cover), Portland Afoot and Brown Publishing. Political campaign photography clients include individuals running for US Congress, State Representative, Mayor, and various county roles.  Political and Commercial sample images are available upon request.
RECENT ACTIVITIES: 
In 2012, 2013 and 2014, the Children's Cancer Association honored me by asking me to photograph 25 children who have faced life-threatening illness, for year-long public exhibits.
I am currently assisting two authors who are working on a book about LGBTQ twins and their siblings.
I am currently assisting an author in South Africa who is publishing a book about living WW2 aces, by photographing pilots in the US.
I am a group moderator for the Flickr project 100 Strangers
PRICING:  Please contact me for details.