travel
---
Posted on September 2nd, by mspeditor in
Blog
.
Comments Off

on Number Fifty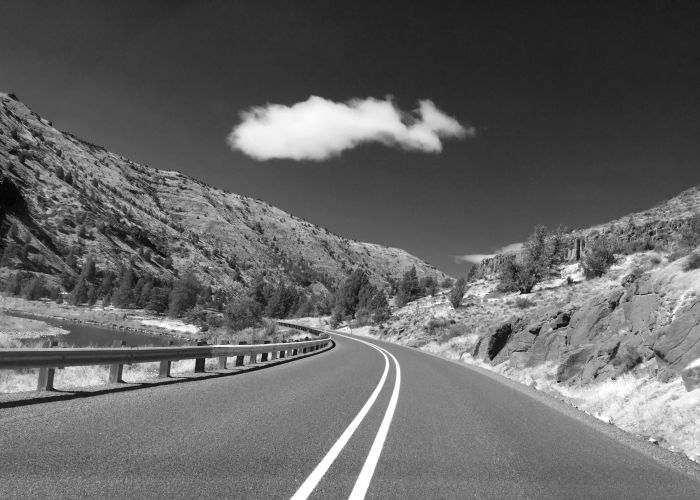 Well, there goes state #50. One of my wishes was fulfilled in July when I had a brief visit to Alaska; partly for a work project, but mostly so that I could get a little taste of the last frontier.
It took me a while to see all 50 states, beginning with a family road trip across the country when I was nine. I had just enough Social Studies (is it still called that?) to appreciate the history and geography of what I saw. I noticed accents, license plates, regional food and countless other things that kindled a lifelong love of travel and faraway places.
I've had a hard time getting a sense of the proper set of rules: Do you need to eat a meal in a state in order for it to count? Stay overnight? Pee? Touch your toe across the border, a … Read More »
---
Posted on August 19th, by mspeditor in
Blog
.
Comments Off

on You get what you need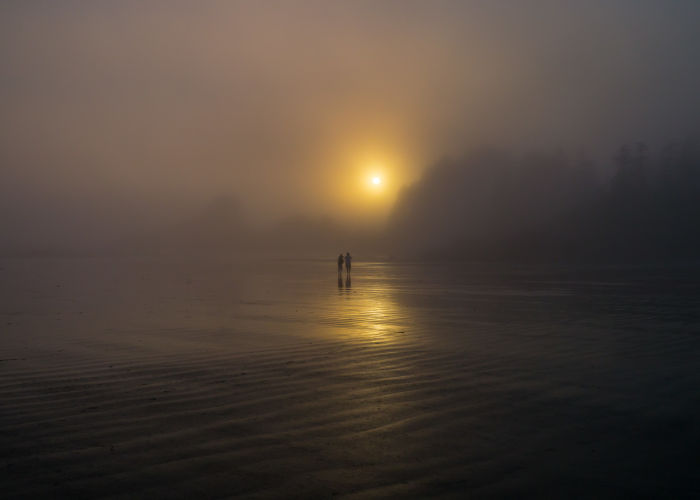 During a recent trip to Vancouver Island, in a little place called Tofino at the end of the Trans-Canada Highway, the weather was alternately foggy and sunny (mostly foggy).  On my last evening, I wanted the obligatory sunset shot, and went down to a nearby beach.  The fog, seeing me coming, rolled up and along the beach in a shallow dense layer.  Disappointed, I almost turned around and gave up.  But the sun began to bore a hole through the fog, and allowed me to photograph what looked like the last two people on Earth.  Which would beg the question of who took the photo.  I might have put it on a timer, but then who posted it?
"The last people on Earth"     Tofino, British Columbia ~ July 2014
---
Posted on November 18th, by mspeditor in
Blog
.
Comments Off

on Meanwhile, Back in the Old Country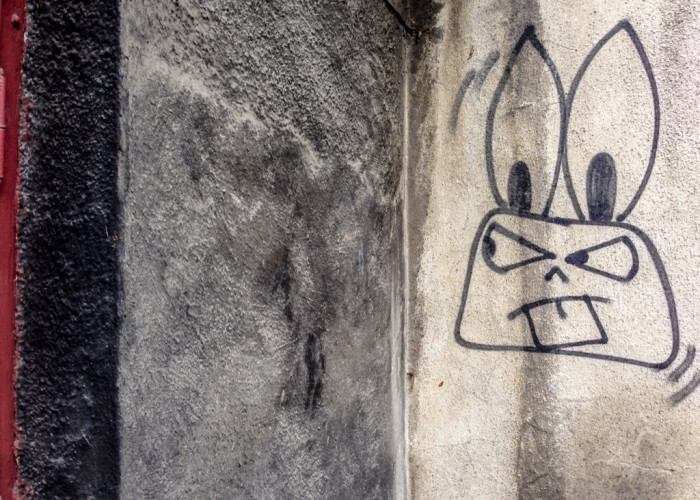 It started with a walk in the woods in the Pacific Rim National Park in coastal British Columbia in 2006.  Walking through the lush green canopy of the rain forest, I saw a number of fallen trees, with other younger trees growing out of them, their roots straddling decaying trunks.
One memorable scene (for some reason, I didn't take a photo of it) was a row of small trees growing in a perfectly straight line, each of them bowlegged, and growing out of an invisible giant that had long since disintegrated into empty space.
It struck me that the mother tree had grown, flourished, died and returned to the earth over a period of hundreds of years, never to be seen again, and yet here she was; her ghost clearly visible, her influence still being felt many years into the future.
Writers, composers … Read More »
---
Posted on May 6th, by mspeditor in
Blog
.
Comments Off

on Just give me the REAL menu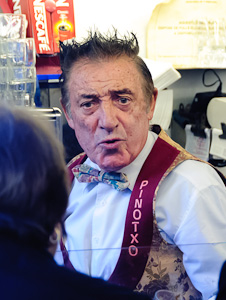 I'm a good tourist, and I don't automatically expect everyone to speak English.  I learn at least a few phrases, no matter where I'm going – just enough to order a meal, say please and thank you – the basics. If the phrasebook in my pocket doesn't get me out of trouble, I use sign language. Or I point and smile.  Maybe I've fooled myself into believing that people treat me better if I make an effort, but people are generally nice to me wherever I go, so I'm not looking to mess with this formula.
Before I arrive someplace new, I've probably read a little about what's there, where to go, what to eat and drink.  My dining motto, especially while travelling, has always been "don't order anything stupid."   I'm sure you know what I mean.  The moment something arrives … Read More »
---