Blog
---
Posted on August 19th, by mspeditor in
Blog
.
Comments Off

on You get what you need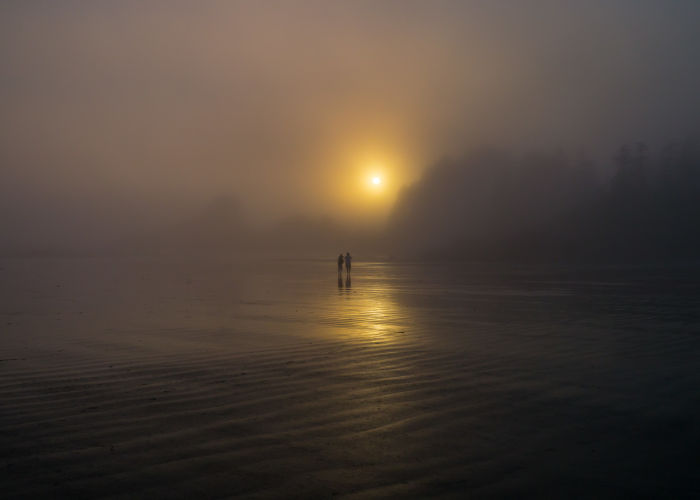 During a recent trip to Vancouver Island, in a little place called Tofino at the end of the Trans-Canada Highway, the weather was alternately foggy and sunny (mostly foggy).  On my last evening, I wanted the obligatory sunset shot, and went down to a nearby beach.  The fog, seeing me coming, rolled up and along the beach in a shallow dense layer.  Disappointed, I almost turned around and gave up.  But the sun began to bore a hole through the fog, and allowed me to photograph what looked like the last two people on Earth.  Which would beg the question of who took the photo.  I might have put it on a timer, but then who posted it?
"The last people on Earth"     Tofino, British Columbia ~ July 2014
---
Posted on November 18th, by mspeditor in
Blog
.
Comments Off

on Meanwhile, Back in the Old Country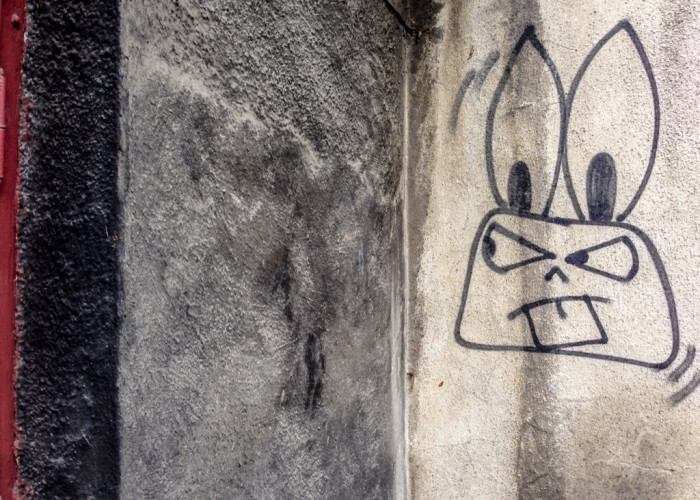 It started with a walk in the woods in the Pacific Rim National Park in coastal British Columbia in 2006.  Walking through the lush green canopy of the rain forest, I saw a number of fallen trees, with other younger trees growing out of them, their roots straddling decaying trunks.
One memorable scene (for some reason, I didn't take a photo of it) was a row of small trees growing in a perfectly straight line, each of them bowlegged, and growing out of an invisible giant that had long since disintegrated into empty space.
It struck me that the mother tree had grown, flourished, died and returned to the earth over a period of hundreds of years, never to be seen again, and yet here she was; her ghost clearly visible, her influence still being felt many years into the future.
Writers, composers … Read More »
---
Posted on July 30th, by mspeditor in
Blog
.
Comments Off

on Four Haircuts in an Hour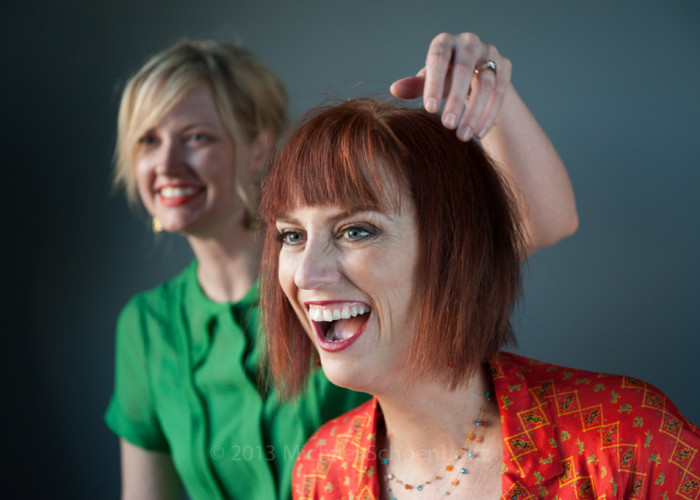 Last week I was asked to help a fellow photographer and friend by photographing her haircut.  Four haircuts actually.  Kimberli was recently diagnosed with breast cancer, and will soon be losing her hair due to chemotherapy.  True to her spirit, she decided to turn last week into a celebration of her hair, which she has worn long since junior high school.
It was quite a wild ride, seeing her transform into 4 different women in such a short amount of time…and a bittersweet session at that.  Luckily we got to see how she could look when her hair comes back.  I think she is radiant in all of her "do's"
Soon the hard part of her journey will begin.  So many people face illness in so many ways, but I'm so grateful to have experienced the grace and good humor with which … Read More »
---
Posted on October 29th, by mspeditor in
Blog
.
Comments Off

on Melissa and the Egg
Not sure how many ways a pregnant person can be photographed, and I'd love to take credit for this shot looking like an egg – but honestly I didn't even notice the resemblance until after I'd taken the photograph and saw it from a distance.  Sometimes I'm so busy looking that I'm not seeing!
Only 10 more days to go before this chicken hatches, but it IS a full moon after all….
---
Posted on August 25th, by mspeditor in
Blog
.
Comments Off

on Dog Dreams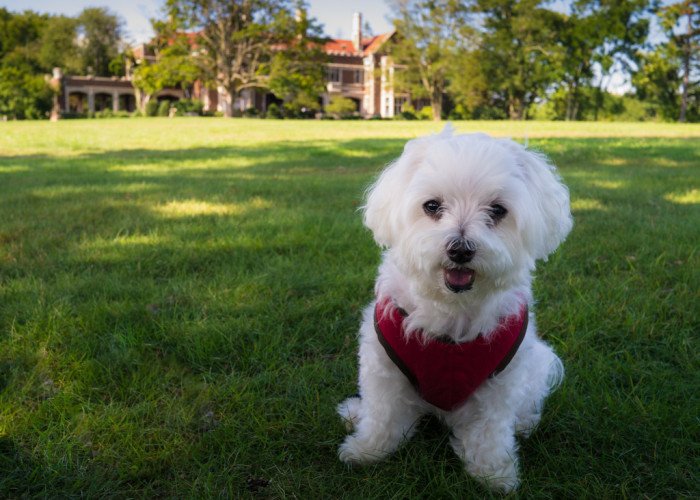 Jillian moved away from Connecticut 10 years ago, when she was 2. Earlier this week we were there for a visit. We got out of the car in a parking lot, and without any prompting, she literally pulled me across the lot and into the Critter Outfitters store, went behind the counter, and woofed at the cashier. This, she remembered, is where biscuits are dispensed.
Later on, we went to a large park where she was first let off-leash, so many years ago. Although still attached to her lead (and me), she broke into a full gallop.I learned that day that dogs indeed dream of things that are long ago and far away.
– New Canaan, CT August 2012
---